ABOUT COLLECTION...
In 2022, we collaborated with Harry Potter™ to bring you an enchanting limited edition collection of art and storytelling. Featuring the most bewitching range of homewares, gifts, jewellery and keepsakes specially designed for our fellow Harry Potter™ fans, this collection captures our favourite moments between the unique elements of each piece to rekindle the most sentimental of memories.

So ignite your curiosities, enchant your world, and get ready to embark on a magical journey of your very own with Short Story and the spellbinding tales of Harry Potter™.
READ MORE
Testimonials





Golden Goodness

The butterscotch and toffee smells delicious and the scent actually lasts! The reed is more like a sponge which holds the scent longer. I've used cheap reed diffusers before and this has absolutely exceeded expectations. Worth every dollar, and the bottle can be re-used. Would love for Short Story to do refills, that way I don't end up with 20 bottles, but until then, I will continue buying this product.

Tomeeka G
Magic!

I am honestly so in love with this artwork. From the moment it arrived and I opened it to see how beautiful the packaging was I was so excited and it did not disappoint. It is such an amazing piece and I truly love it. I feel like I have a piece of Harry Potter in my home now. I am hoping to get another very soon. Thank you short story for creating such a magical and special artwork.

Joanne B.
A little pocket of happiness

Definitely didn't need it but my want for this overrode my senses. It's like a little pocket of happiness and fond memories. Worth it.

Tomeeka G
Candle magic

The box the candle came in is exquisite. The scent of the candle is divine.

Angelina P.
It's perfect

The whole collection is amazing

Kassie A.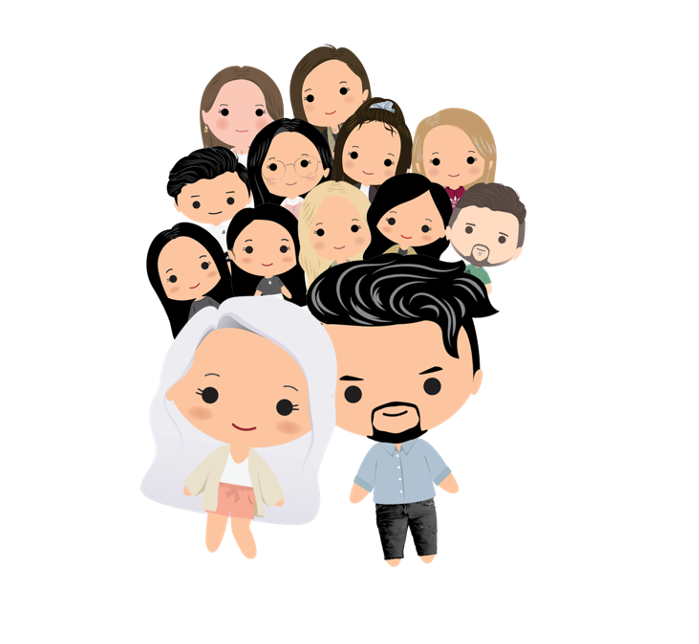 OUR STORY
We've got some very exciting things in the works, so be sure to stay tuned! Our team are hard at work creating even greater gifts and goodies, and we can't wait to show you what we have in store.
But in the meantime, thanks so much to our fellow Storytellers for following along on our journey. Short Story began with the dream to inspire meaningful and happy living, and we're so grateful for all of your support in helping us make that a reality.
Remember, a bright smile is your signature and laughter is your message to the world.
Share your story,
The Short Story Team
READ MORE